Alternatives to a Traditional University Education
Click To Jump To A Specific Section
Other Educational Reources
Browse personalized mentoring / coaching options or documents / templates that fit the needs of any student
Although it may feel like it, a traditional four-year university or community college isn't your only option when it comes to post-high school education. There are many other options such as online or weekend classes that may fit your schedule better. Ultimately, you get to decide what kind of education works best for you and your specific needs. 
Online education programs allow students to learn the required material for a class or degree through the Internet. According to thebestschools.org, there are two main types of online classes:  
Synchronous online classes: These require 

students and instructors to be online at the same time to complete the course

Student-teacher video conferencing and virtual blackboards fall into this category
Advantages

: allows for real-time interaction with the professor and other students for questions and comments, a set time schedule for some students and may help with accountability, 

and 

helps to add more of a personal connection with the teacher and/or students 

Disadvantages

: Similar to traditional course scheduling, so may be difficult for students with busy schedules, could be hard for students who prefer to study individually or get stressed by the presence of other students


Asynchronous online classes: These types of classes 

allow students to participate in and complete the course at their own pace 

Pre-recorded video lectures with quizzes, online forums, and chat boards are all types of 

asynchronous

 online classes 

 

Advantages

: Provide optimal flexibility in terms of scheduling, allows for students to learn in a style that's best suited to them

 

Disadvantages: Requires a strong ability to self-teach and plan for deadlines, hard to connect with other students or a professor (although discussion boards help with this), difficult to get immediate feedback for questions


The most important thing to remember when choosing an online program is accreditation

 – an online degree may not have the same value as a traditional degree if it doesn't have the right accreditations. In addition, 

it's easy to accidentally join an online program that may actually be a scam or a "degree-mill"

. Accreditation can be sought through regional accreditation, which is usually in the form of an organization that controls standards for a certain area of schools, or from professional organizations. For example, 

the 

Accreditation Board for Engineering and Technology 

(ABET) 

is the official organization that evaluates standards for engineering programs across the nation.


 

Most online classes are provided as sub-programs of traditional universities. The total cost of attending an online course is about half the price of an average undergraduate program

. D

etails of the breakdown can be found here: 

https://www.affordablecollegesonline.org/financial-aid/online-college-degree-cost/

Finally,

 hybrid classes are classes that are a mix of online and in-person teaching

. Usually, a designated day of the week might have an in-person lecture with the remaining material online, or exams may have to be taken in-person at a testing center. Hybrid courses can be a good option for students who like a mix of online and face-to-face classes.


 

Overall, 

online classes are a great option for students who need flexibility for classes and hours, and are good at mandating their own study plans

. A degree from a good online accredited program can open doors for the same types of jobs as a traditional degree, and should be seriously considered if you're looking for an alternative form of education.


 

Use this link for a list of accredited online colleges: 

https://www.guidetoonlineschools.com/online-schools

 
In addition to online classes, evening, weekend, and summer courses can also offer a flexible schedule. Many universities, especially community colleges, offer specific evening and night classes through a four-year degree plan, while others offer a summer semester or classes only during weekends. To find what options are available in your area, you can do a simple Google search of the type of classes you want along with the area of study you'd like, which will result in a list of programs that offer such options.  
Other Students Also Liked: Our writers are always current students to ensure our guides are applicable and relevant. Click on the writer's name above to learn more about them!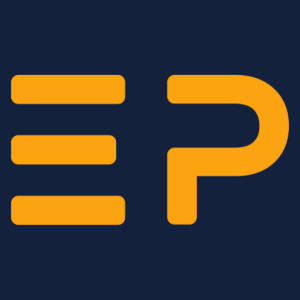 It takes a team to build and power this platform! Check out our full team by clicking the platform name above.