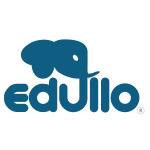 Hello everyone,
Edullo has moved on to bigger and better things! Please see the following updates:
A database of free educational articles written by students – for students. https://guides.edullo.com has now transitioned to https://blog.ericbpatel.com.


A freelancing platform that allowed students to connect with other students to provide them fast, affordable, and personalized help https://edullo.com

was transitioned on 12/19/2021 to

https://ericbpatel.com

which offers alternative educational services, including templates, courses, and more.
Thank you to everyone that supported this platform along the way and I look forward to our next journey together.
Sincerely, 
Team Edullo & Eric Patel