College Internships 101: Student Guide
Click To Jump To A Specific Section
Other Educational Reources
Browse personalized mentoring / coaching options or documents / templates that fit the needs of any student
Sophomore and junior years are already stressful years in your college career – you're taking harder classes, trying to maintain your GPA and extracurriculars and more. And on top of this, most students will be applying for internships and co-ops during this time. This post offers some advice on how to manage the internship application season with schoolwork. 
Applying for Internships/Co-ops
Internships are usually short, paid or unpaid summer programs, whereas co-ops are usually paid and can range anywhere from 3 months to the whole academic year. Both programs are meant to help students gain work experience and open doors in their career fields. 
Recruitment for internships and co-ops usually starts early in the fall semester, where many schools will hold career fairs, research fairs, or even on-site interviews

 

Applications will also open up online through company 

websites

, job application portals, or professional networking sites 

Recruitment can continue into the spring semester as well 

When beginning to apply, make sure to tailor your resume for each company or group of companies, and look out for keywords or skills that will catch that specific company's attention better

Keep a spreadsheet or other documentation to organize all your open applications, and where you are each in process

You can open a simple Google or Excel spreadsheets with columns such as "Application Submission Date", "Initial Interview Offer", "First Round", "Final Package", and more 

Rows can be different companies or applications 

One of the most effective methods of getting an interview offer is through referrals

 – now is the time to reach out to your network for referral requests! 

Even if you feel you don't have a lot of connections, 

a great way is to reach out through LinkedIn

 – you can sort your searches for school alumni working in a certain company, and 

ask 

them for any advice or help 

Make sure to be genuine when reaching out, and ask politely!

Prepare for 

the application

 season BEFORE it opens

 by researching companies and practicing potential interview questions 

Visit your school's career center and attend workshops 

for further help on resume writing, mock interviews, networking, and more
Balancing Internship Season with School
It's

 often said that you should treat internship application time almost as a separate class

, since applying and maintaining applications while attending interviews can be an extremely 

time-consuming

 process 

Try to take a slightly lighter course load during the peak application season, which is usually fall semester 

 

Get as much of the application process done beforehand as possible – during the summer, you could try researching and taking notes on how to tailor your resume for different companies, or practice mock interviews 

 

Try to submit applications during small breaks between classes 

– actual applications only take a short amount of time since they usually just involve a series of questions and uploading a resume 

 

Factor in internship prep as another assignment into your schedule – this way, you won't fall behind in classwork or preparation 

 

If you're part of a club or organization, it may be wise to take a break, or decrease your participation so that you have more time for academics 

 
While it can be very hectic to balance the internship season with school, remember it's still important to take time to unwind, so you can stay refreshed and energetic amidst all your work!  
Other Students Also Liked: Our writers are always current students to ensure our guides are applicable and relevant. Click on the writer's name above to learn more about them!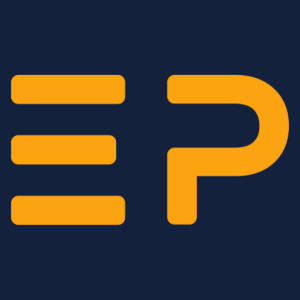 It takes a team to build and power this platform! Check out our full team by clicking the platform name above.