What Is College Like: Basics of Campus Life
Click To Jump To A Specific Section
Other Educational Reources
Browse personalized mentoring / coaching options or documents / templates that fit the needs of any student
Where will you stay? What will you eat? What will your schedule be like? To help get you started with your transition into college, here is some general information about what might change when your semester begins and what to expect as you explore your options. 
College Calendar Organization
The most common way college years are organized are by semester 

 

The fall semester typically begins in mid-August and ends in mid-December 

 

Winter break is between mid-December through January 

 

Spring semester is from mid-January to May, sometimes June

 

Students typically take 4-6 classes a term



The trimester system divides the year into 

f

all, 

w

inter, 

s

pring, and 

s

ummer terms, with the Summer term serving as a break 

 

Students typically take 3-4 classes 

during a summer session

The 

"

block system

"

 divides the year into eight 3.5-week sections, where each section delves into only one subject

 

This is a very uncommon method of dividing the year 

 
There are three main possibilities for housing: on-campus housing, off-campus housing, and commuting
On-campus housing

 

Freshmen are usually required to stay in dorms, and in most universities, there are separate dorms for freshmen that may have been built closer to freshman academic buildings

 

Some universities also provide on-campus apartments

 

Most on-campus housing will include utilities and amenities in the semester cost 

Off-campus housing 

 

Any housing system that isn't affiliated with the university is considered off-campus housing 

 

Most colleges have apartments in their surrounding areas, and many universities also provide free public transportation to and from campus to the apartments 




Commuting

 

Commuter students are those who drive or travel to and from home to campus every day, and do not live near campus

 

The m

ain advantage is saving money from on-campus or off-campus housing 

 
University dining services usually offer a variety of meal plans 

 

Meal plans are typically a combination of dining hall "swipes" and cash or university "credit" that is applicable at on-campus and/or surrounding restaurants 

 

Dining halls are mainly set up buffet-style 

 

Meal plan accounts are normally stored on your student ID card or a phone app 

 

Freshmen are usually required to have a meal plan, while it may be optional for upperclassmen (since many upperclassmen move off campus to apartments)

Be careful when choosing a meal plan – you can usually calculate the amount of money you're "paying" for each dining hall swipe 

 

Sometimes it can be more expensive to purchase a large meal plan if you're a student who cooks or eats out more 

 

Most meal plans are based on the semester and dining hall swipes and credits may not always rollover if you don't use the full amount

Take full advantage of your meal plan! 

 

Dining halls often have peak hours, where the buffet will have a wider variety of options and fresh food to accommodate the influx of students

 
Universities have libraries, gyms, activity centers, tutoring centers, and student buildings with study areas – take advantage of all that is offered to you through campus 

 

Attend networking events and make use of the university's career center! 

 

Watch your student mail and university social media posts for news on events your college may be hosting, such as free food, T-shirts, event tickets, and more
Other Students Also Liked: Our writers are always current students to ensure our guides are applicable and relevant. Click on the writer's name above to learn more about them!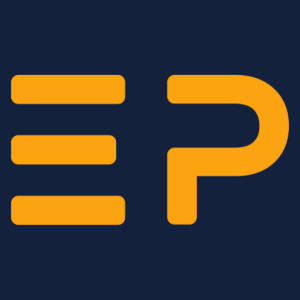 It takes a team to build and power this platform! Check out our full team by clicking the platform name above.