Choosing A Major or Majors of Interest: Starting College
Click To Jump To A Specific Section
Other Educational Reources
Browse personalized mentoring / coaching options or documents / templates that fit the needs of any student
"What major are you applying for?" is often the most asked question from friends and family once application season rolls around. Unless you have even a slight idea of what you wish to do, it can be a very hard question to answer. If you're not sure which route to take, the following post will help you understand what factors to look at, and possible methods to narrow down your options.
Interests/Hobbies/Passions
Think about what interests you 

have 

that could be channeled into a career 

Maybe you loved tutoring in high school, or enjoyed your experience when volunteering at a hospital – those could be potential career paths

 

Choosing a major based on true interest is crucial because you don't want to regret your choices in the future

Keep in mind your passions will change over time, especially as you go through new experiences in college – you're just trying to choose a starting point right now
Consider what subjects in high school were your strong suit – this is often a good indicator of which direction to head when applying for college

For example, if you hated your English classes in high school, and were very bad at writing and don't think you could improve either, then you may be able to rule out 

l

iberal 

a

rts majors

Remember that skills can, and will, change over time 

If you're genuinely interested in computer science, for example, but have never taken (or succeeded in) a computer science class in high school, don't rule it out just because you weren't good at it initially

.

 

A

n introductory college class may change that

College classes often teach concepts in new and engaging ways, and you may discover hidden talents you never knew existed 
It's hard to admit, but 

future 

pay 

is 

often 

a deciding

 

factor 

in what major and career path to choose

You will need to support yourself and a potential family in the future, and it's important to understand the job prospects of what your major is, and

what education levels you may need to reach the pay grade you want 

For example, if you choose to major in Biomedical Engineering, you may need to earn a Master's degree before you can enter the job market 
Consider if the major and job is a field that is growing, stagnant, or decreasing

 – you want to have space to grow in your career, not be placed out of a job 10 years after graduation 

You can look up job statistics and salaries on many websites, including the Bureau of Labor Statistics

: 

https://www.bls.gov/
University/Post Undergrad
If you're only looking at a specific group of universities, you should 

consider what majors the school is known for and can provide resources and/or scholarships for 

For instance, some departments in certain universities are more likely to give scholarships or financial aid because they have more funds and are better developed – usually engineering and business schools fall into this category 

Some universities, like California Institute of Technology, for example, are known exclusively for their STEM programs, so if you're looking into Liberal Arts studies, you can either rule out the university or consider applying for a different major
You can also apply to different majors at different schools

 depending on their programs 

For example, if you want to study something in the field of engineering, one university may have a better mechanical engineering program compared to electrical engineering, in which case you could tailor your major to that university 

Be careful if you do this, since you may not be able to easily change your major later  
Consider if you plan on doing pre-medical, pre-law, or any other

programs that require a certain major or courses to be completed in undergrad

, and choose a major that may satisfy those requirements 

For example, it's very difficult to major in an engineering field while aiming for pre-med, because engineering usually has a rigid degree plan requiring a lot of work, and you may not have space to add science classes in

Research the prospects of applying to a certain program then switching majors 

Sometimes, it may be hard to get into a specific program at a university on the first try, and a lot of students will apply to a different major, then use their first year of college to earn a high GPA, and apply to transfer into their desired major 

DO NOT rely on transferring as a foolproof method

 – universities often change policies, and if a program was hard to enter as a high school senior, it will probably be even harder to transfer into, a

s 

you might need a near-perfect GPA or a stellar resume
Narrowing Down Your Options
Now that you've thought about what factors go into choosing a major, you need to narrow down all the choices. Try the following methods to help that process: 
Write down different fields of study, go through the different factors, and eliminate what you know for sure you don't want to study 

 

Then go through and research career prospects, university offerings, talk to people in the field, and write notes on what you learn about the majors you're considering

 

Reread these notes and further eliminate your choices until you come to a conclusion

Talk to parents, friends, and teachers about their opinions of what they think could be a fitting major and career for you – sometimes when we have trouble choosing something for ourselves, those who know us best can point us in the right direction 

 

Be careful to not rely on other opinions too much – at the end of the day, you will be the one studying and working, so you should do what interests you, and not anyone else

 
Other Students Also Liked: Our writers are always current students to ensure our guides are applicable and relevant. Click on the writer's name above to learn more about them!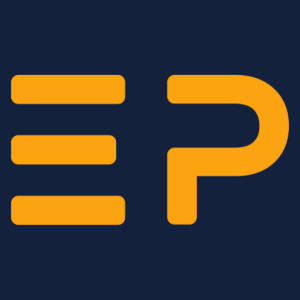 It takes a team to build and power this platform! Check out our full team by clicking the platform name above.