College Acceptance: Step By Step Process
Click To Jump To A Specific Section
Other Educational Reources
Browse personalized mentoring / coaching options or documents / templates that fit the needs of any student
It's easy to feel that deciding the college you'll enroll in is the last step to your application process, but there's more! This post breaks down the major steps you'll need to take once you've chosen your university. 
Initial Enrollment Process
To formally accept your admission offer, you will usually need to go into your college portal (often the same one that tracked your application) and look for any buttons or pages that allow you to fill out any forms that formally seal your acceptance 

You will normally just see an "Accept admission" type of button or page

Once you do this, you should also formally decline your other offers

Your first step is to carefully read all documents and 

instructions

received from the university – these will contain steps to take regarding enrollment, registration, orientation, housing, payment deadlines, required documents, and more

Set reminders for important deadlines!

 Colleges usually aren't very lenient on missing 

deadlines

 for important submissions, and missing very important deadlines could even result in you unable to enroll in courses or attend college for the following semester

You'll need to choose an orientation date

Try to choose an early date if possible

, since registration will usually take place at the same time and you'll have better choices for classes early on
Now is the time to accept any financial aid packages you may have received from the university

 

You usually don't have to accept all aid if you don't think you'll need the full 

amount

 – this is especially important for FAFSA loans you'll eventually have to pay back

 

Submit any down payments or tuition deposits to hold your status as an incoming freshman, and to make sure you aren't dropped from classes

Consider if you'll need to take private loans and begin the application process if so 

You might want to set up a debit or credit card if you don't already have one 

 

Some banks offer 

student 

credit cards tailored specifically to help college students

 adjust to using and maintaining a credit card 

Your financial aid may not always be received by the university before payments are due

 – research deadlines and disbursement dates for your college and submit extension requests if needed 

 

This information can usually be found on the university's financial office page, by contacting their financial aid office, or through your student portal
Pre-Orientation Activities
Attend meet-ups or pre-orientation programs if they're offered (and 

if 

you're interested)

Research and schedule any placement exams you may have to take

Send your final high school transcript, AP scores, community college transcripts, and any other documents you may need to skip out of or enroll in classes

Get a physical and other checkups/vaccinations before orientation and enrollment

Submit residency or identification documents as required

Check out your dorm or apartment while on campus! This could help you get an idea of what to buy during move-in

Get in touch with your roommate and/or fellow students! You may be able to meet 

them

 before the semester starts

Start checking for computer requirements and other supplies you may need 

You can start by creating a shopping list and looking for deals on any large items you may need 

Research classes and outline potential schedules, along with preferences for classes and professors before registration

Look into organizations you may be interested in, so that you can make sure to visit their tables at an organization fair your school may have during orientation
Other Students Also Liked: Our writers are always current students to ensure our guides are applicable and relevant. Click on the writer's name above to learn more about them!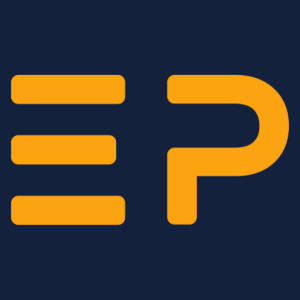 It takes a team to build and power this platform! Check out our full team by clicking the platform name above.