Comprehensive College Application: Timeline
Click To Jump To A Specific Section
Other Educational Reources
Browse personalized mentoring / coaching options or documents / templates that fit the needs of any student
There's so much that goes into college applications – essays, test scores, sending in transcripts, scholarship applications, and more. It's easy to feel lost about when to finish each part of the application while balancing school, but this post will break down the timeline of the applications process during high school to help you see the big picture.  
Focus on doing well in classes and trying to maximize your GPA

Participate in extracurriculars

Build connections with teachers


Think about career fields you may be interested in, and try to build your resume with activities relating to 

your

 interests and potential major


Try to begin saving for college if possible

You can also try to search for scholarships early on so you can understand how to build your resume to increase your chances of receiving the 

scholarship

 
Continue taking college-preparatory classes and building your resume


 

Prepare for and take the PSAT in the fall – a high score can qualify you for the National Merit Scholarship Program and other Honors and scholarship programs at various universities

Begin searching for colleges you're interested in

 

You can even try and make a few college visits during the year

Make sure to have a finalized list by the end of junior year, along with specific details relating to each college 

 

Keep a spreadsheet or other form of document

ation

 so you can track deadlines and include other notes


 

Ideally, try to finish all SAT/ACT/SAT Subject Tests testing by the end of junior year

Try to take one set of exams in the fall, and test again in the spring until you're satisfied with your scores


 

Remember to keep studying for AP Exams or SAT Subject Tests!


 

Begin searching for scholarships and continue your search throughout junior and senior year


 

Identify teachers who would potentially write you recommendation letters, and ask them 

if they are willing to write them for you 

at the end of junior year 
Summer of Junior Year: 
Focus on finish

ing

 college and scholarship essays


 

Create a regular format and expanded resume


 

Estimate costs for attending colleges, both with and without scholarships and other aid 

 
Fall of Senior Year 
Revise and finalize college/scholarship essays


 

Wrap up any SAT/ACT testing if needed – try to finish this by the end of September


 

Request recommendation letters as soon as the year starts, and give your teachers any supplements they need to write and submit your letters


 

Gather your application materials!

This includes your essays, test scores, transcript, resumes, and any other materials required by each specific application 

Make sure to send in test scores to your colleges well before the application deadlines

Submit early decision 

applications

 (deadlines are usually in October-November)


 

Submit your FAFSA application if desired

FAFSA applications open October 1

st

Submit as soon as possible so you have greater chances of 

receiving

more financial aid

Some universities will relay decisions towards the end of the fall semester, especially if it's an early application 

 

Even if your top university sends an acceptance letter in the fall semester, you should hold off on accepting since there may be other universities and scholarships that could sway your decision 

Keep track of all documents that may be mailed to your during this process

 
Attend any college interviews required

Remember that many college portals open in August – if your application is ready by then, you can go ahead and submit!

 
Spring of Senior Year
 

Continue submitting applications for regular admissions, Honors programs, and other scholarships – this process can even continue into late March of the spring semester

Continue to attend interviews if required


 

Continue to receive decisions from schools 

You may want to submit housing or enrollment deposits during this time in order to hold your place at a university

Compare financial aid packages 

 

You can attempt to request more aid at a particular university if the financial award doesn't meet your needs

 

Make sure to take all scholarships, federal aid, and other costs into account

 
Consider work-study programs


 

Go through all the colleges you've been accepted to, and decide on a final university to attend!

Most enrollment deposits are due May 1


Take AP Exams and any remaining exams!
Summer After Senior Year 
 

Continue paperwork for your accepted college – you'll need to submit 

housing

 applications, register for orientation and classes, buy meal plans, etc. 

Keep track of ALL documents in this process, and make sure to send documentation well before the deadline 

 

Keep track of links and passwords to your university portals!


 
Begin shopping and preparing for move-in!

Get in touch with your future roommates if possible 

 

Try to meet people through your university's class page!

 

Some universities have summer coursework or online orientations to complete before the year begins, so make sure to check for and complete those requirements 

 
Other Students Also Liked: Our writers are always current students to ensure our guides are applicable and relevant. Click on the writer's name above to learn more about them!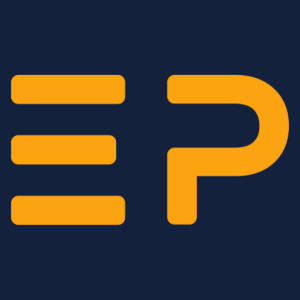 It takes a team to build and power this platform! Check out our full team by clicking the platform name above.