Comprehensive Guide To College Orientation
Click To Jump To A Specific Section
Other Educational Reources
Browse personalized mentoring / coaching options or documents / templates that fit the needs of any student
Your freshman orientation day(s) will be your first taste of your university life, which can be exciting but also pretty nerve-wracking! You will usually be provided with various potential orientation dates in April or May of senior year – during this time, it's important to try and register for the earliest possible orientation times so that you have a better chance at getting the schedule you want (if class registration is part of your orientation). There are many other aspects to navigate during orientation, and this post will help summarize what you can expect. 
The purpose of freshman orientation is to help incoming students register for classes, understand school policies, get a feel for campus life, and meet other students and faculty. During a typical orientation, you can expect to: 
Attend information sessions about financial aid, school policies, school history, and campus amenities




Register for classes for your first semester of college




Attend organization fairs




Participate in team-building and small group activities with the other freshmen 




Meet faculty and administrators 




Submit any pending documentation required




Receive your official school ID and other records
Every university's orientation program is different – some orientations may be finished in a day, while other programs require overnight stay or multiple day schedules

Understand your college's orientation and schedule and account for overnight stay – you may be able to stay on campus, or you may need to find a hotel room or other accommodation


Check for emails and mail you received regarding the orientation process – those documents will list required items to bring, along with any other recommendations 

These may include financial or medical records, extra identification, deposits, and more

You may also want to bring a

laptop,

 a

 

notebook and writing utensils, and a folder to keep all the documents and handouts you may receive

Snacks, water, and a small bag may be helpful

Don't pack too many snacks because food will usually be provided, as there may be snacks during the programs throughout the day

 

Dress comfortably, especially making sure to wear good shoes!
Check for weather and bring an umbrella or rain jacket

 
Campus Tours and Meeting Other Students
A significant part of your orientation will include campus tours – you may be split into small groups and walk around the university campus, learning where different classrooms, residential buildings, and amenities are

 

Feel free to introduce yourself to fellow students/group mates during this time! You can even ask to get lunch or dinner together afterward 

If you're staying on campus overnight, you may be able to meet your future roommates or other students in your dorm 

 

If you know your roommates ahead of time, you can coordinate to attend the same orientation together as a way to meet 

Make sure to attend any networking or meet-and-greet events hosted during orientation! Since everyone is in the same boat as you during orientation, it's much easier to approach and meet new people

 
Typically, class registration may take place in a computer lab or library, with mentors walking around to help you select classes and submit requests 

It's recommended to search for your classes ahead of time and prepare multiple schedules in order to save time during the actual registration day 

 

Most colleges have websites where you can search for courses and the space available in each course, and you can find schedule planners online or through the university 

You may have a chance to meet with your advisor during this time, so come prepared with any questions you might have 

You may also need to take placement exams

before or 

during orientation, especially for math classes 

 
Orientation is also a good time to do the following if it applies to you:  
Visit the financial aid office for any additional help regarding scholarships or financial aid 

 

Figure out parking policies if you plan to have a car on campus 

 

Search for and 

write 

down where nearby restaurants, stores, and service centers are 

Learn about study-abroad programs 

 

Understand how move-in day(s) will work

 for you and where you will be staying

 
Other Students Also Liked: Our writers are always current students to ensure our guides are applicable and relevant. Click on the writer's name above to learn more about them!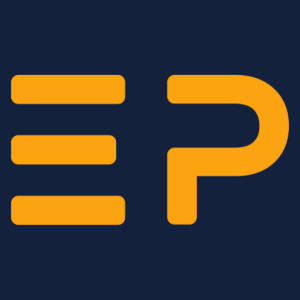 It takes a team to build and power this platform! Check out our full team by clicking the platform name above.