Endorsed By A Professor: College Recommendation Letters
Click To Jump To A Specific Section
Other Educational Reources
Browse personalized mentoring / coaching options or documents / templates that fit the needs of any student
You've probably had to request teachers for recommendation letters in high school as part of the college application process, but you will always need good references to rely on. Recommendation letters from college professors might be needed for job, scholarship, graduate school, or even transfer applications. A strong reference from a respected professor can boost your application by tenfold. However, it can be harder to ask for letters from professors compared to high school teachers, so the following post will help you navigate the process! 
How to Choose Who to Ask for References
Similar to high school applications, it's important to ask for letters from professors who know you well and can vouch for either your academic performance, your character, or both. It's important to build relationships with professors early on: 
Visit professors' office hours to get to know them – you can ask for help on assignments, or just ask them about their careers, interests, and if they have any advice f

or

 you 

 

Most professors are happy to help guide students and this will show you as a student who takes initiative

 

Recommendations can also come from professors whose labs or programs you participate in 

 

You can also ask established junior lecturers, research assistants, or graduate students, although it's better that the person you ask has a strong reputation 

 

Do no

t 

request letters from professors whose classes you did not properly attend, or who have never met or even seen you 

before the

 request

 

–

 it'll be difficult to ask and it's unlikely the professor can provide a good reference

 
It's important to be methodical in the process of requesting recommendation letters. Most professors won't know every detail about you, so you need to do your best to facilitate the process. The more information you provide for your recommenders, the better of a reference they can provide for you in return! 
Ask early! Submit your requests to your desired professor(s) with plenty of time before the deadline so they aren't in a rush 

 

Asking in person initially is recommended, followed up with an email request 

 

In your email, include all pertinent details such as your full name, class and section, and any other attachments, and make sure your email is polite, formal, and free of errors 

 

Begin your request by discussing your experience with the professor, and 

make sure to ask if the professor is comfortable writing a letter speaking of your abilities – 

sometimes, even if a professor knows you well, they may not be willing to formally vouch for you in applications 

Include your resume and cover letter, and if you can, provide a separate document detailing the activities on your resume, so that the recommender has extra information 

 

Provide any transcripts, experiences, and other general information that would help a professor understand you better as a student 

 

Clarify the purpose of your letter!

 It's important to explain what type of application the letter is for and any restrictions or guidelines

 

Purposes for your letter can range from listing the professor as a general reference, writing to cater to an admissions counselor (for graduate school applications), or referencing your abilities for a job applicati

on

 
Other Students Also Liked: Our writers are always current students to ensure our guides are applicable and relevant. Click on the writer's name above to learn more about them!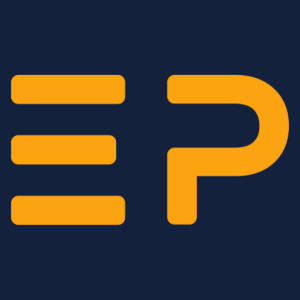 It takes a team to build and power this platform! Check out our full team by clicking the platform name above.