Getting The Most Of Your College Visit: Undergrad Edition
Click To Jump To A Specific Section
Other Educational Reources
Browse personalized mentoring / coaching options or documents / templates that fit the needs of any student
One of the most important ways you can get a gauge on what kind of college you want to apply to or attend is through campus visits. After all, once you choose your university, it'll become your "home away from home", and your impression upon visiting should be a crucial factor in narrowing down your college options. This article explains how to make the most out of your college visits and offers advice on what to do while visiting the campuses. 
When to Schedule College Visits
There are two main methods that students use to schedule campus visits: some like to visit colleges before applying, while others like to apply to a general set of colleges they're interested in, and then visit the colleges they're considering in order to narrow down to a decision.

Consider visiting colleges 

befor

e

 

a

pplying

 

if

: 

 

The college is easy to travel to, or if it's on the way of a road trip or vacation 

 

The application fee is expensive

The application requires extra work that may be avoided if you decide against attending the college 

 

You have family or friends on campus and can visit well before application time

Otherwise, 

visiting universities after acceptance might be a better option in order to save time and money

. In addition to in-person campus tours, you can try the following in order to get a feel of the university: 

 

See if your college has virtual tours where you can click through campus 

locations

 

Search for YouTube videos or blogs that showcase a campus 

Reach out to family or any older students at the university to help explain what the campus feel is like

 

Check out forums such as College Confidential to read about students' experiences 

 

Go through the college's social media pages for more ideas on what kind of events and activities go on at the college

 
Note: If possible, try to schedule campus visits when the university is busy and filled with students. Many campuses, especially commuter schools, are empty on weekends or holidays, which may not be an accurate depiction of campus life.  
Making the Most of Your Visit(s)
Consider the following tips to get the most out of your college visits
Sign up for guided campus tours through the college's website
Ask your high school counselor for excused absences for college visits
Make sure to visit the dorms! Even better, see if you can stay overnight if you know any older students on campus
Try and talk to students while walking through campus and ask them about their experiences
Visit any specific departments you are interested in, especially those pertaining to your major
See if you can sit in on a class
Walkthrough the academic buildings and consider if you like the campus size
Go to an organization fair if possible!
Visit the college's dining hall(s), student center, gym, and any other student buildings you have access to
Ask about campus safety and what safety measures are in place
Visit research facilities
Ask about what type of campus jobs or mentor centers are available
Ask about career fairs and professional events at the college
See if you can find the student newspaper! This will give you a great idea of what's going on around campus
Finally, make sure to document your trip and take notes so you can refer back to them!
Other Students Also Liked: Our writers are always current students to ensure our guides are applicable and relevant. Click on the writer's name above to learn more about them!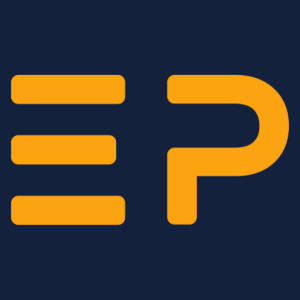 It takes a team to build and power this platform! Check out our full team by clicking the platform name above.