College VS Trade School VS Career: Plan Your Future
Click To Jump To A Specific Section
Other Educational Reources
Browse personalized mentoring / coaching options or documents / templates that fit the needs of any student
You're about to graduate high school soon, and are trying to figure out what your next steps should be – the most obvious choice may seem like a four–year college, but there are other options, too! You could look into attending a trade school, or even jump into industry with an entry-level job. This article defines and breaks down the three options to help you get a better idea of your choices.  
Traditional Four-Year College
A traditional college is one that awards a Bachelor's degree (BS) in a chosen field after three to four years of study. Traditional colleges offer a wide variety of programs of study where you can choose one or two majors and even add minors. The degree plans are usually set up such that you are required to take a basic level of core classes in math, social studies, science, and history in addition to your major-specific classes. The concept of a traditional university is to prepare students for the working world by teaching them communication and analysis skills in addition to the specific material required for the students' jobs.  
Advantages of a Traditional University 

Disadvantages of a Traditional University 

Teaches life

–

long academic/communication skills 

Very expensive – avg yearly cost is between $20-30,000 

Wide variety of classes to take 

Time consuming 

– usually 3 to 4 years 

More connections/activities/networking

May be more difficult to commute/study from home

Bachelor's degree is usually worth more than trade sc

h

ool degree

s

May have to take classes unrelated to career (and pay for them)

BS is required for post-undergraduate studies

Applications are competitive 
A trade school is a specific type of "college" that's entirely career focused – the sole aim is to prepare you for your chosen job. Trade schools can be found in most cities, and offer programs for a wide variety of careers – everything from healthcare professionals to plumbers. Trade schools are sometimes seen as a non-traditional route, but they may be the perfect choice for you depending on your post-high school goals. Check out the following table for advantages and disadvantages, and this link for trade schools in your area: https://www.trade-schools.net/search.aspx 
| | |
| --- | --- |
| Advantages of Trade School  | Disadvantages of Trade School  |
| Don't require much time (1 – 2 years) | Not equivalent to a BS degree (average salary will be less in the long run) |
| Very practical – guaranteed to come out with the skills you need for your career  | Not a broad education (won't cover other subjects and skills) |
| Easy application process (clubs and test scores don't matter) | Not much scope for financial aid (most trade schools are for-profit, and cost around $30,000 total) |
| Easier to enter industry and advance career quickly | Will miss out on traditional undergrad experience |
Instead of joining a formal institution for further education, you may want to enter into the workplace right after graduation. This may be necessary (and even a good idea) in special circumstances: you may need immediate money for a set amount of time, you currently don't have the time or finances to pay for schooling, or you're not sure what you want to study. However, the issue with jumping into a job right after graduation is that you job options will be very limited. You would only qualify for jobs that require a high school degree, such as cashiers, clerks, sales associates, and others. This may be a good job for a while, but it may not be enough to easily sustain the kind of lifestyle you may want. Furthermore, it may be hard to apply to and enter a trade school or university program after the time taken away from school. Starting a job straight out of high school is a big decision, and you should be careful to consider all the effects thoroughly.  
Alternative Options for After High School
If you're not sure you're ready to make a decision between the above choices, you can also consider the following:  
Take a gap semester or year 

 

Use the time to think about what you want to study

 or what you want to do in your career

 

Make sure you have a plan for your gap time (where will you live, what will you do)

 

You can do a part-time job during your gap, or travel 

and 

gain more experiences 

Volunteer with a cause you're passionate about – it may help you decide what you want to do and where your career interests may lie

Consider enlisting (if that's something you're interested in)

Sometimes you may have education benefits coming out of a period of serving in the Army

, Navy, or other branches

You will be paid for your time and service and will have an opportunity to 

choose to make your service a career

 

 
Other Students Also Liked: Our writers are always current students to ensure our guides are applicable and relevant. Click on the writer's name above to learn more about them!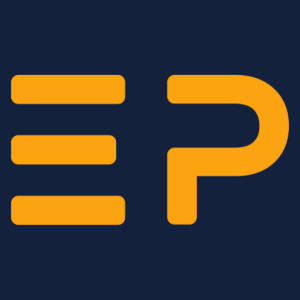 It takes a team to build and power this platform! Check out our full team by clicking the platform name above.