Comparing College Acceptances: How Do I Pick A College
Click To Jump To A Specific Section
Other Educational Reources
Browse personalized mentoring / coaching options or documents / templates that fit the needs of any student
You've spent countless hours working hard to submit college applications, and now, your acceptances are finally here! It can be difficult to narrow down your options and choose a university to enroll in, and there are many elements you should think about before finalizing your decision.  During this process, it can be helpful to start a spreadsheet or table listing the different colleges you're considering, along with the reasons. As you go, you can add notes in your spreadsheet to make your comparisons and final decision easier. 
Financial Packages and Loans
Before comparing different aspects across the universities on your list, you need to decide which factors are your priorities versus which you are willing to compromise on. For example, for one student, financial aid might be the deciding factor, but for another student, the school's environment might be much more important.  
Make sure you 

thoroughly

 estimate and understand the cost of attendance of each university 

 

Take into account merit-based scholarships, FAFSA, private and government loans, any money that may be earned through a job, and any amount your parents or family 

are 

willing to support you with


Research the potential for earning further aid or scholarships once you enroll in a particular college


You can some

times negotiate aid with universities if a financial

 

aid package isn't enough to support your attending a specific college

 

You can call the college's financial aid office and explain your situation to see if they will meet your needs
Research your school's degree plan and requirements for your major


 

Make sure your program is accredited!


 

Find out what minors are offered, if that's something you're 

interested

 in


 

Find out if there are any special tracks, certifications, dual degree programs, or accelerate

d programs offered by the university, as this could sway your decision


 

Research any Ho

nors programs and their benefits 

 

Most Honors programs offer early registration, which can be vital in getting the classes you want, as well as other 

resources




If you're interested in Study Abroad programs, see if your university supports students with any special opportunities or scholarships  

 
School Environment / Resources
Consider the school's campus feel, which includes:

 

Number of students and class size

 

Campus size – are classes easily reachable, will you need better modes of travel?

 

Proximity to restaurants, movies, cities, and other entertainment centers 

 

Commuter campus versus on-campus residents 

 

Overall campus safety – are there police and other safety measures in place?

 

Party and Greek life 

 

Weather

 

Demographics 




Research the resources a university offers to its students, which include gyms, libraries, on-campus activities, events, discounts, religious organizations, and more



If you're interested in joining a lot of extracurriculars, consider if the university you're looking at has well-developed student organizations, or if it will take more effort to start such student groups 

 

In the case of newer universities, student government and organizations may not be as well developed, but 

this also gives you the opportunity to help shape your university by launching organizations of your own

 
Career Network and Job Prospects
Consider a university's graduation, retention, graduation debt, and job placement rates


 

Ask about the university's career center and job fairs, what 

connections it has to surrounding businesses

, and 

how much it prepares students for the workforce

 

You can 

try using LinkedIn filters

to see university alumni who work in a particular company or area

Look into research opportunities and which faculty teach at your university

, and their availability to students 

 

This is especially important for students interested in building their resume for graduate school 

Find out the strength of the university's alumni network

, as this is crucial in connections and job placements 

Sometimes, a university's prestige can also play an important factor, especially for highly competitive fields 

 
Other Students Also Liked: Our writers are always current students to ensure our guides are applicable and relevant. Click on the writer's name above to learn more about them!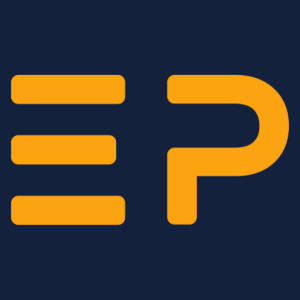 It takes a team to build and power this platform! Check out our full team by clicking the platform name above.