Waitlisted: Guide To Delay Acceptance Programs
Click To Jump To A Specific Section
Other Educational Reources
Browse personalized mentoring / coaching options or documents / templates that fit the needs of any student
Once you've finally submitted all your college applications, the waiting game can unfortunately be a very frustrating process. To add to the difficulty, you may receive an unclear answer from some colleges, like a delayed acceptance program, such as a waitlist or deferral. Being waitlisted versus being deferred by a university are only similar in the sense that you will have to wait longer to receive their final decision – otherwise, the two processes are very different.  
If you find out that you've been placed on a university's waitlist, it means the university has reviewed your application but hasn't decided to immediately accept you – essentially, you're on a "holding-list" for acceptances.
While most 

colleges

won't consider new information in your waitlist decision, you should still make sure to keep your application updated

You can research the waitlist acceptance rate at your university to get a better idea of what your chances may be
DO NOT depend on a 

university

 you've been placed on a waitlist for – it's important to create a backup option and make any necessary deposits 

Waitlists are usually used by universities to keep a backup of potential students, so that they can make up for admitted students who decide not to enroll
A deferral means that your application has not been fully reviewed yet, and the admissions counselors have delayed their decision. 
If you submitted your application through Early Action or Early Decision, then your application has been bumped into the regular pool of applicants 

This is usually done if the admissions counselors feel they need to compare your application against a wider pool of applicants before making a decision

Can be advantageous since the deferral allows you to consider other schools instead of binding you to an Early Decision school (this is not the case with Early Action)

If you submitted your application during the regular decision timeframe, the admissions committee probably requires more information to make a decision

This can be in the form of senior year grades, other recommendation letters, and more
Make sure to contact the school for more information on supplementary materials that could aid your deferral decision

You should still make sure to have a backup option if the deferral doesn't turn into an acceptance
Deferred enrollment allows you to attend a university you've been accepted to, but at a later date, usually after a semester or year. 
Deferred enrollment, also called gap semester/year, can be useful because they give you more time to explore your interests, work, or travel, to name a few

Not all universities accept deferment requests, nor do they have the same policies, so make sure to check your college's website or talk to a staff member

In order to request a deferral, you will most likely have to submit a letter stating the intent behind your request, and have it signed by a college dean or other official

Send your letters between April and June – the sooner the better

Remember that any financial aid may not carry over the gap semester or year
Other Students Also Liked: Our writers are always current students to ensure our guides are applicable and relevant. Click on the writer's name above to learn more about them!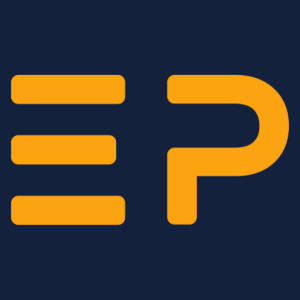 It takes a team to build and power this platform! Check out our full team by clicking the platform name above.