Creating A Perfect Personal Statement: College Essays
Click To Jump To A Specific Section
Other Educational Reources
Browse personalized mentoring / coaching options or documents / templates that fit the needs of any student
Sitting down to write college essays is probably one of the most stressful parts of the application: there are so many prompts and requirements, and it's not always easy to know what to write about. This article breaks down the most common essay prompts colleges use, and outlines some tips on how to get started!
There are three main categories that most college application essays fall under: essay topics that ask you to discuss yourself and your experiences, essays used to gauge interest and fit for a university, and creative prompts. Beyond this, some colleges may have supplemental essay prompts relating to a specific topic, or the department you're applying to may also require additional essays.  
Essays That Ask You to Discuss Yourself
This type of essay usually has questions such as: 

 

Tell us about the environment you grew up in

 

Discuss a major obstacle you've overcome and how it has changed you 

 

Tell us about your interests and passions outside of school 

 

Describe a problem you'd like to solve if you had the time and resources to do so

 

Meant to allow applicants to discuss aspects of themselves that can't be explained in a resume 

 

More open ended than other prompts so be careful to give the essay a clear structure

 

This essay 

seems

 "easiest" for those who have had an unusual background or experiences, and you may feel your life has been pretty average – but 

remember that everyone has something unique about them that can be leveraged into a great essay, so don't get discouraged!

 

Most 

Common Application

 and 

Coalition Application

 essays fall in this category

 
Essays That Pertain to a University
This type of essay usually has questions in the format of: 

 

Why did you choose 

_____

 university?

 

Why do you believe you're a good fit for _______ university/department?

 

Why are you interested in studying _______? 

 

What changes would you implement at 

________

 university?

 

Meant to help admissions counselors gauge a student's true interest and fit for the university or program of study 

 
Essays That Have Open-Ended Creative Questions
Unique questions used as supplemental 

prompts;

 examples are:

 

If you could travel anywhere in the world, where would you go?

 

If you had ___ dollars, how would you spend it?

 

Tell us about an invention you would be interested in building and patenting 

 

Would you rather _____

 or _____?

 

What kind of course would you teach if you were a professor?

 

Used to evaluate a student's creativity, and allow them to express a different side of themselves

 

Usually deemed the most challenging, but can be fun to write about

 
Common Application, Coalition Application, Regional, and University-Specific Prompts
Common Application

 and 

Coalition Application

 are both platforms that allow you to allow to multiple universities through a common set of application guides 

 

Common Application

 serves more universities than 

Coalition Application

, while 

some universities accept both, one or the other, or neither

 (check with your specific university for their requirements)

 

Some regions of colleges have their own application system

 

ApplyTexas

 is one such example – it's an application portal specifically for Texas universities 

 

These organizations usually have their own set of essay prompts to submit, so make sure to look up the requirements for the university you're looking into

 

Most universities also have their own optional (or required) prompts, short answers, and departmental essay requirements 

 

For example, the University of Texas at Austin (UT Austin) requires short answer responses to a list of questions specific to UT Austin, in addition to 

ApplyTexas

 prompts

 
Brainstorming Essay Topics
Looking at all the different prompts, it's easy to get "writer's block" and not know where to start, especially for open-ended questions! Consider the following tips to help you get started: 
If you're not sure what aspects of yourself you can discuss, try opening up a blank document and list out a bunch of facts about yourself that immediately come to mind

 

They can be both simple things and serious aspects 

 

This is an example of a small part of a student's list while they were brainstorming: 

 
This may look silly at first but it can help you get an idea of what's important to you and 

what is

 unique to you, which 

may

 form the basis for prompts
You can also copy down the essay prompt and list points that first come to mind, and from those, you can choose one or two to begin an outline on 

Talk to friends, family, teachers, and others who know you well!

Sometimes others can offer us insight about ourselves much easier than we can by ourselves 
Look back through your most important memories and moments in your life so far

, and see if some of those instances can be used as an essay background
Essay Skeletons and Example Formats
Once you have chosen your topic for a particular prompt, the next challenge is finding a way to articulate those thoughts in a well-written manner. You should 

make sure your essay has an easy-to-follow structure

 to it so that it isn't all over the place. Additionally, 

your writing should be as succinct as possible, without compromising on description

. 

Here are some ideas on how to outline your essay:  
A specific example leading to a general explanation

 

Begin with

 one very specific example or set of examples that 

provoke powerful imagery and emotion in the reader

 

Build from that 

example

 

and

 expand the essay to talk about how other instances like it have shaped you, and what it means 

 

An example excerpt from an essay (the prompt asked to explain the student's background):

 
"…As I exchanged money with the customers all evening, the clink of coins dropping into the jar reminded me of a very different evening many years ago.
I was walking back from the bank with my parents, and my hand was sore from gripping the knot of a plastic bag brimming with loose change. As we stood on a street corner waiting for the signal to change, I heard the tinkling of coins. I glanced down to see that the bag had ripped open and a shiny trail of coins outlined our steps. I looked to my parents in embarrassment, but they simply patted my head, and we retraced our path, picking up each penny.  
We had moved to the United States when I was seven years old, with high hopes that our penny picking days would soon be over. It wasn't until we boarded the plane…" 
In this example, the writer uses a flashback to a particularly memorable night in her 

life, uses

 that memory to transition into her background about moving to the United States, and continues the essay from there

Chronological order 

If you've experienced several different stages in your life, or if your topic has a background that starts early on and develops through a longer period of time, this layout would enable you to easily discuss the entire process 

 

Do not use the 

entire

 timeline of your life or process – 

only choose the noteworthy points and be clear about what the different stages are 

Scene in the day of your life  

This structural idea might be good for essays that ask you to describe yourself or your ambitions because you can talk about an average day in your life and connect that to the prompt 

 

Can also be used for prompts asking for hypothetical scenarios 

 

Be careful to not go into too much 

un

necessary detail while describing the scene

 

 

Some students mix two or more essay formats, which can also work well! The best way to know what works for your topic is to

first free write, then analyze and edit the structure of your essay
Keep all versions of an essay

: create folders for each prompt, then 

make a separate copy every time you sit down to write

 

This sounds like a lot of work and 

too many

 copies, but it's useful because sometimes you word things specific ways each time you write, and you may not remember what you wrote last time or the way you wrote it

 

With all the copies, you can easily go back

 to see if you're repeating something from your last version, or cut sections you liked and simply copy and paste those parts
It can be helpful to print out your essay and edit by hand

 

Read your essay 

out loud, 

line by line

,

 to make sure it flows and rephrase words as necessary 

 

Look for more descriptive adjectives when possible, and try to write in a concise manner 

 

Make sure your essay uses the proper tense where necessary

 

Carefully check for typing and grammar mistakes

Try to connect one or more of your essays to your major or school

, and try to present your essays so they each serve a distinct purpose

Give your essay to others to read and critique, so you can get multiple opinions on flow and writing style

Make sure to stay under the word limit!

 

Going over the word limit won't impress the person reading your essay – they have too many other essays to read.
Other Students Also Liked: Our writers are always current students to ensure our guides are applicable and relevant. Click on the writer's name above to learn more about them!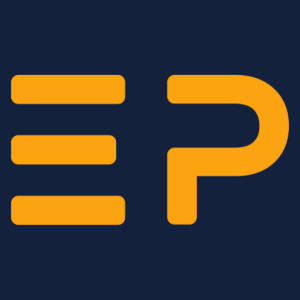 It takes a team to build and power this platform! Check out our full team by clicking the platform name above.