Extracurriculars in High School: What Students Say Are The Best
Click To Jump To A Specific Section
Other Educational Reources
Browse personalized mentoring / coaching options or documents / templates that fit the needs of any student
As you enter high school (or if you're already in high school) you'll find yourself surrounded by students doing a wide variety of extracurriculars – everything from painting to playing volleyball to participating in math competitions. With so many options and so much importance placed on being a "well-rounded student", it can be overwhelming trying to figure out what to do. This article explains what it means to be a versatile student and helps outline what to look out for in terms of extracurriculars.
What Does it Mean to be Well-Rounded?
Colleges often want to see "well-rounded students" – that is, students who balance academics with extracurriculars close to their passions or career interests. In an effort to create an overwhelmingly impressive college application, high school students will sometimes pile on clubs and activities. This is usually counter-productive though because it often becomes hard for the student to manage so many activities. Instead, you should strive to join a few extracurriculars that are both useful and of interest to you, and put in the effort to develop yourself in those activities. This shows colleges that you're willing to persevere in your hobbies and that the extracurriculars you've listed aren't just for show.  
What Types of Extracurriculars Can You Join?
Most high schools offer a wide variety of activities: sports teams, interest clubs, honors societies, pre-professional clubs, volunteer organizations, and more. In order to help narrow down your options, you can try the following method:
Write down a list of sports, hobbies, and potential career paths you're interested in
Search for clubs in your high school related to the items on your list

You can use the school's website, or browse clubs during orientations or club fairs
Choose one organization to initially join from each category that's relevant to you

For example, you may not be interested in athletics, but you might join an art club, an engineering society, and a volunteer organization
A lot of honors societies and pre-professional clubs have induction ceremonies toward the beginning of the year, so watch out for any important introductory meetings, dues, or deadlines!
Sports teams, band, orchestra, and other large organizations may have required before and after school practices, or even require space in your schedule for a class, so make sure to check for those requirements
If you find you really aren't enjoying a club, or are finding it hard to manage your time, you can try to take a semester break or look into another organization of the same manner
If possible, try to build yourself in the club so you have chances of taking up leadership roles – colleges like to see students who aren't just members of a club, but take the initiative to do more (remember that leadership doesn't always mean being in an officer position)
Don't forget to strongly consider volunteer organizations
Tips on Starting Your Own Club(s)
Sometimes, you may find your particular school doesn't have a club you're interested in. In this case, you should consider starting it yourself! This a great resume builder, and will also be useful to future students.  
To start your own club, you will usually need a sponsor – that is

,

 a teacher or instructor who can be the staff representative for your club

 

You also will need a base number of students and officer positions: usually a club president, secretary, and treasurer are required

 

You will need a way to advertise your organization – you can use flyers, school announcements, social media, and word of mouth 

to spread the news

 

If your club needs any funds, you'll need to discuss requirements with your sponsor and any other staff members in charge of handling organizations 

 
To summarize, avoid loading up on extracurriculars that you don't actively participate in. Instead, choose a few that you are genuinely interested in (include a small variety if possible), and put in an ample amount of work into building those activities into college application worthy points. 
Other Students Also Liked: Our writers are always current students to ensure our guides are applicable and relevant. Click on the writer's name above to learn more about them!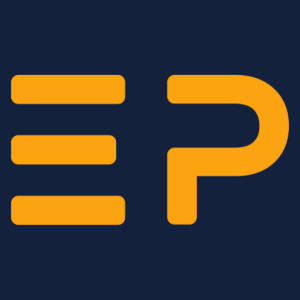 It takes a team to build and power this platform! Check out our full team by clicking the platform name above.