Getting A Strong High School Recommendation Letter
Click To Jump To A Specific Section
Other Educational Reources
Browse personalized mentoring / coaching options or documents / templates that fit the needs of any student
One of the biggest differences between high school and college is the access you will have to teachers and counselors. In high school, you're placed in small classrooms and have a good opportunity to build relationships with staff members who can come to understand, advise, and help you. In contrast, college consists of professors teaching classes with hundreds of students, and it can be very impersonal. 
Thus, colleges place a great level of importance on recommendations from high school teachers and counselors, because it means someone is willing to speak for your academic strengths and character. This article will outline some tips on how to build meaningful relationships with high school staff so you have the best chance possible at receiving great recommendation letters. 
What Makes a Great Recommendation Letter?
First off – what actually goes into a glowing recommendation letter? A great letter is one that highlights the personal relationship between the writer of the letter and the student, and allows for anecdotes and sincere words. Many teachers and counselors ask students to submit their own letter which they then review, while others ask the students to write a page about what makes them unique, and then use that in their letter. This is not an entirely bad method since it allows the student to have some control over what is said, but it can often feel like a regurgitation of a resume or the students' essays. 
On the other hand, a great recommendation letter will have stories of the writer's connection with the student, what makes the student special, and so on. The letter will have the ability to paint a better picture of an applicant from an outside perspective other than the student. It's not easy to come across such letters though, because they require solid relationships with teachers and counselors, which often come about over a longer period of time, not overnight. When such a letter is submitted with an application, it could very well make or break the applicant's outcome.
Building Relationships Early On
One of the biggest mistakes many students make is waiting until application time comes senior year, and then asking old teachers or even their current teachers they barely know for recommendation letters. This usually results in either an impersonal letter that doesn't help the application (sometimes it may even hurt), or it can result in a flat-out denial to write the letter in the first place. Thus, it's important for freshmen, sophomores, and juniors to identify teachers they feel connections with, or in a subject matter they like and might be relevant to their career. This way, a relationship between a counselor or teacher is built with sincere interests over ample time, and there is room to grow.  
Choosing Staff to Try and Connect With
If you don't already feel a natural connection with a teacher or counselor, consider the following reasons to help you decide who to look to:  
A teacher whose class you excel in and have a genuine interest in the subject
A teacher whose class you have trouble in and have taken additional help in 

(they can speak to your hard work and dedication)

 
A class that's relevant to your future career field

 
A class with a naturally open and welcoming teacher who makes it a point to get to know her students (

many 

English teachers seem to fall in this category)

 
A counselor who's helped you throughout high school and can understand you well 

 
A club sponsor for a club you're heavily involved in 
A manager or mentor from a workplace or volunteer organization you're 

invo

lv

ed

 with

 
Once you've chosen a staff member (or multiple), you need to build a genuine relationship with them.  You can:  
Visit them during office hours

 
Talk about the class they teach

 
Ask about their education and experiences in the field 

 
Request their guidance in a situation 

 
Talk about your future plans

 
If at any point it feels difficult to talk to a teacher, that might mean it's time to "back up". Remember that this shouldn't just be a temporary chore for the purpose of a future application – it only makes sense for the relationship between teacher and student to be genuine and caring. This is what will result in a great recommendation letter, because the teacher will have gotten to know your strengths, weaknesses, interests, work ethic, and more, and can speak to all of those traits. The above suggestions are only for pointing you in a direction if you're lost – not a standard set of rules.  
If You're Already a Senior
It can be worrisome if you're already a senior and don't really have anyone to ask, but don't worry! High school teachers and counselors are there to help you, and most will still gladly write you a good recommendation letter if you ask ahead of time to the letter due date, and give them plenty of information to help write a good overview about you. Most high school counselors will readily write letters for students provided the students give the counselor information on interests, activities, and more. Also, remember that a recommendation letter doesn't always have to be from a high school staff member – it could be another mentor or a boss from the workplace. 
Most applications require 2 or 3 letters, so don't limit yourself to just one teacher!

Try to get a variety of people to write your letters, with different purposes too

.

For example, an English teacher may know you very personally and could write about your character, your physics teacher may be able to speak to your strengths in engineering, and your manager at work might be able to stand by your work ethic

ASK EARLY! 

Some students bring up the idea at the end of junior year, then follow up with a formal request and information over the summer or as soon as senior year 

starts

.

The more time your writers have, the more appreciative they will be, and the better the letter will be

.
If possible, keep in mind what kind of a writer your staff member is – usually Liberal Arts teachers write very well and their letters can boost your application a lot (but don't rely solely on this)

.

Thank your writers at the end of the process! They took time out of their busy lives to help you, and no matter the outcome, it's polite to properly thank them for their help

.
Continue to build relationships with teachers, counselors, and mentors as much as possible – not just in high school, but throughout life. Connections and knowledge are deemed to be most valuable in the real world, and the insight you gain from getting to know a staff member can be irreplaceable and greatly help you in the future.   
Other Students Also Liked: Our writers are always current students to ensure our guides are applicable and relevant. Click on the writer's name above to learn more about them!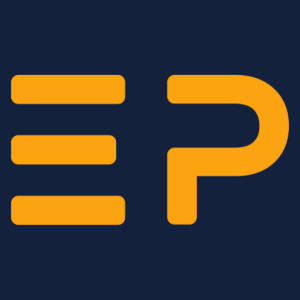 It takes a team to build and power this platform! Check out our full team by clicking the platform name above.