Increasing High School GPA: What Actually Worked
Click To Jump To A Specific Section
Other Educational Reources
Browse personalized mentoring / coaching options or documents / templates that fit the needs of any student
Whether you like it or not, your GPA is the cornerstone of your education. In recent years, colleges have begun reevaluating how they judge students, often making  claims of "holistic admissions" that take into account "over twenty aspects" of your application and your story. The harsh truth is that if you don't have at least a reasonable GPA, then they likely won't give you the chance you deserve to tell the rest of your story. The good news is that maintaining a reasonable GPA is easy as long as you start early, stay on top of it, and follow our tips for maintaining and raising your GPA.
GPA: The numerical average of your performance in your classes regardless of class difficulty
QPA: The numerical average of your performance in your classes weighted more favorably for students who take more difficult classes
Evaluate the Difficulty of Your Classes
If your GPA is low because you've been struggling in classes and tutoring hasn't helped, then it may be time to take the difficulty level down a notch and take easier versions of a class. This will help you build confidence and get comfortable in a subject while also helping you increase your GPA. Eventually, you might become comfortable enough to take on more difficult classes or you might find that it's the perfect difficulty level for you and a high GPA will come more naturally to you and there's nothing wrong with that.
Likewise, if you're GPA is near perfect and you're not being challenged at all, you might want to opt for more difficult classes or start with one or two to see how it feels. Most colleges use both QPA and GPA as measures of your performance, where your QPA is similar to your GPA, but it is weighted based on the difficulty of your classes. Therefore, it may seem risky, but if you feel ready for more difficult classes and you handle them well, your QPA will look better and colleges will appreciate the extra effort you put in to challenge yourself.
It might take some time to get to a point where you're comfortable with your classes, but with your GPA, you always want to air on the side of caution. Start with something easier for you and work your way up so you don't get in a position where you're in over your head.
TLDR- to maintain a good balance between your GPA and QPA, take classes that are at a difficulty level that challenges you, yet not so challenging that you can't maintain a GPA that you're striving for.
Consider the Weight of Your Classes
One way to boost your QPA is by doing well in an advanced form of a class, such as an Honors, AP (Advanced Placement), or IB (International Baccalaureate) class. This is a double-edged sword if you already struggling, so if you plan on increasing your QPA in this way, you have to commit yourself and your time to doing well in the class.
Consider which subjects you excel in, and try to take advanced versions of those classes to balance out your GPA/QPA.

For example, if you struggle in STEM subjects like math and science, you might consider taking honors/standard variants of those courses and then trying some AP English courses or AP Social Studies courses like US History or Government.
Be careful with this strategy even if a topic might be your strength, as advanced classes require more time and effort, and it still might be difficult to earn a high grade.

You can talk to other students or teachers to gauge the difficulty level of a class at your high school.
GPA is calculated by dividing the total number of GPA points by the credit hours of the classes, so mathematically, taking more classes and doing well in them will minimize any drastic effects to your GPA. Likewise, don't be afraid to take some easy classes that interest you because it'll help your GPA and it'll also help you grow as a student.

For instance, you may get a C in your math class freshman year, but if you take an extra class or two in your sophomore and junior years and succeed in them, you may be able to "cover" that low grade and maintain a more favorable GPA.

Try to avoid taking a random class just to boost GPA – attempt to enroll in a course that will still be of some value to you, and still makes sense on your transcript. For example, if you want to enter the medical field and you're taking multiple AP classes, don't be afraid to take an elective that's easier, but is much more interesting to you like abnormal psychology or paramedical biology. These classes are meant to give students a chance to explore their interests with lighter work loads and less intense testing environments.
Our fully customizable High School template found here allows you to predict your upcoming year's GPA based on your level of course, grades, and credits.
The best way to improve your GPA, regardless of how good you are as a student, is to work on it from the start, monitor it, and ask for help if you're struggling.
If you find you're doing poorly in class, try visiting your teacher's office hours, read your textbook even when it's not required, watch videos to learn the material, or even get a tutor to help you do better in the class.

Often, if a teacher sees a student has put a lot of effort into a class and their grade is borderline, they might be more inclined to boost your grade.
Ask for feedback from your teachers about where you need to improve in a class.
Ask if there's any possibility for extra credit/assignment corrections in a class before it's too late.
Talk to your high school counselor to see if there's an opportunity for you to retake a class and replace your grade.

You may be able to make up classes during free periods in your schedule, or through summer classes.
Try taking a course through a community college to make up for a low grade, or to avoid taking a class with a difficult teacher.
Note: Remember to also focus on extracurriculars and standardized test scores as much as possible during this time, as well as AP exam scores and subject tests. Commendable scores in these areas could offset a low GPA.
Other Students Also Liked: Our writers are always current students to ensure our guides are applicable and relevant. Click on the writer's name above to learn more about them!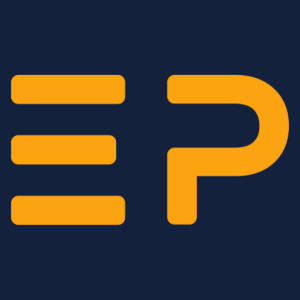 It takes a team to build and power this platform! Check out our full team by clicking the platform name above.