Resume for College Applications: How To Stand Out
Click To Jump To A Specific Section
Other Educational Reources
Browse personalized mentoring / coaching options or documents / templates that fit the needs of any student
Along with your essays, your college application resume is one of the most important written parts of your application. It can initially seem hard to break down all the work you've done over the past three to four years of high school and fit it into one page, but this article will help make that process easier! 
Many colleges require either a resume or an expanded resume at some point in the application process. The purpose of the resume is for admissions counselors to get a better understanding of an applicant's extracurriculars, and use those activities as a way to judge the fit of the student for the university.  

An expanded resume is resume format that allows for multiple pages, and requires a student to list every relevant activity they've partaken in with fully detailed explanations.

 Expanded resumes are particularly useful for explaining statistics, special circumstances, and other details that cannot be summarized in one statement. 

 
To build your resume for college, you should stay involved throughout high school in various relevant activities. 

It's important to stay committed to at least a couple of main extracurriculars and participate extensively in those activities.

 This will help pave the way not only for leadership roles, but also provides you with content for resumes and essays. 

Try to participate in organizations related to your future major or career goals, in order to demonstrate interest in the program(s) you will apply for.

 For example, if you plan on majoring in computer science, it would be beneficial to take computer science classes, learn languages, create side projects, and be actively involved a computer science organization at your high school. 

 
Your resume should always have your contact information, school information, and academic information such as GPA and test scores if it's beneficial to showcase them. 
In addition, the following are examples of activities that can be added to a resume: 
Sports teams

Community service hours

 

Pre-professional organizations and honors societies

Academic clubs

Internship and/or work experience 

Any relevant hobbies or side projects 

Music or dance teams

Skills: computer skills, technologies, etc.

Summer programs
The topics you include on your resume may depend on whether the resume is a regular resume, expanded version, or if the resume is meant for a particular department or scholarship. 
For an expanded resume, you should include everything you've done throughout high school, even if it may 

not 

seem immediately relevant

Expanded resumes can span multiple pages while normal resumes should only be one page

 

A regular resume should have only the most important activities

If your resume is for a specific purpose such as a scholarship, honors application, or departmental application, make sure to tailor the activities to cater to the purpose of the resume 
Include your GPA, class rank, SAT and ACT scores as you deem fit – if the scores may hurt your application, don't include them


Make sure your resume has a clear structure 

Use the same amount of spacing throughout the pages and the same formatting for everything

For example, if the dates on all the activities are bolded and right aligned, do that for every activity on the resume

Methods of organizing your resume:

By category – common categories are Education, Extracurricular Activities, Community Service, Work Experience, Talents/Honors

Within each of these categories, list the most recent and relevant experiences first 

List any leadership positions or extensive involvement first 

By content – if you find that a lot of your extracurriculars relate to a particular topic, such as computer science, you can divide your activities in that manner

This is especially helpful to showcase your involvement relating to a subject or major 

Use strong action verbs to highlight the work you did

Use bullet points, spaces, bold, italics, underlining as needed (use consistently)

Be as concise as possible
Include your title, grade level, and

number

 of hours committed to each activity every week

In an expanded resume, take the opportunity to state the changes and improvements to an organization through your work, and highlight your efforts by listing statistics if possible

For 

example,

 if your activity heading is "Student council vice president", you can include the following as details: 

Elected by club members and sponsor

Improved school's recycling system 

Increased student voting by 15% 

Managed prom and homecoming event planning
Have your essay reviewed by teachers or professionals 

Proofread several times!

Make sure to follow a very formal structure – avoid colors and unconventional formatting
Our fully customizable resume template is perfect for use by any student. Although it is geared towards college applications and college students, if you are a High School student simply remove work experience (if you don't have any), expand extracurriculars, and add a section on volunteer experience. To download go here.
The following links also provide other example resumes and templates you may want to check out:
Free resume building websites:
Other Students Also Liked: Our writers are always current students to ensure our guides are applicable and relevant. Click on the writer's name above to learn more about them!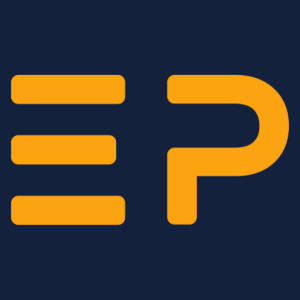 It takes a team to build and power this platform! Check out our full team by clicking the platform name above.