Why Should I Take The SATs: Resources & Help
Click To Jump To A Specific Section
Other Educational Reources
Browse personalized mentoring / coaching options or documents / templates that fit the needs of any student
The first step of your SAT preparation process is to take an official practice test as a diagnostic. This will help identify your strengths and weaknesses, and give you an idea of where you stand.
Barron's SAT with Online Tests 

Barron's SAT tests usually have questions that are harder than the actual test, and the book is extremely thorough – it may cover some unnecessary question types, but still provides a good amount of practice
KhanAcademy

KhanAcademy's SAT prep program is great because it includes College Board's 8 official practice tests as well as practice questions, videos, lessons, and more.
PrepScholar

PrepScholar is one of the best websites for blog posts on SAT sections, and strategies for how to improve – it offers advice on a plethora of topics, and is also an online SAT prep course
Albert

Albert is a website for drilling through questions for both SAT and ACT. It's not exactly a course or book, but doing a few questions whenever you get the chance will help reinforce concepts. You may have to pay for access to all the practice questions instead of just the free ones.
Although the SAT essay is optional, it is usually recommended to go ahead and take it, especially if you're applying for any business or liberal arts programs. With ample preparation, the essay score will most certainly help your total SAT score, and shows colleges that you have the necessary analysis and writing skills that are crucial in university. Most colleges do not require the essay, but many top private and large public schools recommend it. If you're not sure where you're going to be applying or how the rest of your application looks, it's best to go ahead and take the essay section. Below are a couple articles that are particularly helpful for learning more about the SAT essay and improving your score:
To register to take an SAT test, go through the following steps:
Go to the "Test Dates and Deadlines" tab to check for the next testing days
In the SAT date column, click the "Register button"
You will need to log into your College Board account and click "Register"
Have a valid photo and payment on hand
Go through and fill out the personal data, and choose a test center
Upload a neat photo ID and finish payment
Print out your ticket and save the page – you'll need to take it to your testing center
Sending Scores to Colleges and Superscoring
All your SAT scores can be accessed through your College Board account, and can be sent to any particular universities by paying a fee. You can also choose to send scores while you sit down to take your SAT, but this isn't always recommended since you may want to withhold and send another score. 

 

Superscoring

 is the concept of taking your highest subsection scores into account, across all your attempts

, and creating one score that represents the best work you did

. Many universities 

superscore

, and it can help the student because it allows their most optimal score to be taken into account. Below is a link to a 

PrepScholar

 article that provides a list of which schools 

superscore

:

 
https://blog.prepscholar.com/which-colleges-superscore-the-sat 
Other Students Also Liked: Our writers are always current students to ensure our guides are applicable and relevant. Click on the writer's name above to learn more about them!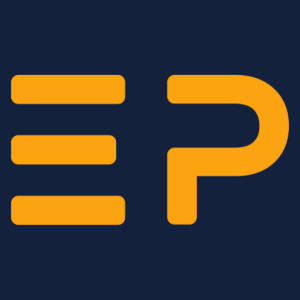 It takes a team to build and power this platform! Check out our full team by clicking the platform name above.