Types of Colleges: Guide To Higher Education
Click To Jump To A Specific Section
Other Educational Reources
Browse personalized mentoring / coaching options or documents / templates that fit the needs of any student
When you begin applying for colleges, you'll come across many different kinds of universities – some may be your state's public university system and others might be private colleges out of state. Colleges are broken down into three main types: public, private, and community colleges. This article helps explain the differences between the three types.  
By definition, public universities are funded by the state government, and their purpose is to give a state's residents the opportunity to attend college at a relatively affordable cost.  
Public universities offer a wide range of majors, and often have a large student body

Most public universities are also part of a state university system where different campuses are built in the different major cities of a state

 

The University of Texas system is one such example – the flagship campus is in Austin, but there are campuses in Dallas, Arlington, San Antonio, and 4 other cities in Texas

Usually have higher acceptance rates (because they're not as selective as most private universities)

Demographics usually represent the state's demographics

,

 

and will have a 

lower rate of international and out

–

of

–

state students

M

a

y have la

rge classes and restricted access to professors 

Tuition and overall cost 

are

 lower than that of private universities (averaging around $20-30,000 a year)

Tuition is usually lower for in-state students for their state's public universities 

 
Private universities rely on high tuition and donations for funding. They often have long histories and are highly competitive.  
Private universities are usually much smaller in size (may only have a few thousand students)

Low

er

 acceptance rates 

Very high tuition and yearly costs (but most offer need based financial aid)

May specialize in certain 

studies

 such as Liberal Arts or Engineering

Harvard University is best known for its selection of Social Sciences majors

Have smaller classes and easier access to professors and other connections

Usually are very well known by most people so the 

university

 name carries weight

More diversified demographics since students come from all over the world
Community colleges usually offer Associate's degrees, or AA (earned in 2 years of study), and students can transfer those credits to finish a Bachelor's (BS) at another university, or they can keep their Associate's degree. A lot of community colleges also develop a system with local high schools to offer dual credit courses that can also be transferred.  
Much lower tuition cost than compared to a public or private university (about $3-4,000)

Offer more flexibility for: 

Students wanting to explore majors without the burden of regular university costs
Students needing a flexible schedule (easier to commute or attend night classes)
Students unable to immediately afford costs of a four-year program

 

Very high acceptance rate, with a general open admission policy

Can transfer to a four-year university for BS degree after earning general requirements 

May be easier to transfer to a public in-state university compared to out-of-state universities

Smaller class size with easier access to professors
Usually doesn't offer a traditional college setting
When choosing which kind of colleges to apply to, first decide if you want to go the community college route or not. Once you've made that decision, take into account factors such as:
Programs of 

study

Tuition and residence costs

Distance from home (if it matters to you)

Potential financial aid and/or 

scholarships

 

What kind of a setting you're aiming 

for

 
You don't have to apply to one of type of university versus the other! It's recommended to apply to "reach" colleges, colleges you're likely to get into, and backup colleges, and this may include a mix of private and public universities. This is a good plan to follow because you will have the ability to determine your decision based on the different acceptances and financial aid packages you get, without having to make the decision upfront and limit yourself to the type of university.  
Other Students Also Liked: Our writers are always current students to ensure our guides are applicable and relevant. Click on the writer's name above to learn more about them!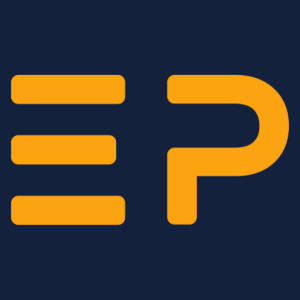 It takes a team to build and power this platform! Check out our full team by clicking the platform name above.